First Vlog evar!!

Sunday, October 2, 2011


hello blog friends! kumusta? hows everyone doing? to all of my friends who resides in the luzon area, i hope you guys are doing okay after all those typhoons who drop by the region



anyweys, im gonna do some blog hop today and i was so glad to read all your comments about my lame post from the previous week. ♥♥(o→ܫ←o)♫ thank you so much! im so happy to have regular visitors like you guys! i promise to visit your blog every week la♥ and shout out to

Ayel

,

BEBE

,

Joe Marie

,

Iambittersweet

,

Wyona

,

April,

Jerminix

,

Eprilis for being such an active visitor in my page. i love you guys so much!

yesterday for the

FIRST TIME

, i was filming a video blog (vlog) after work.so finally im done editing and posting it on my youtube account. i was talking about my cluttered accessories in my compartment till i decided to use a ziploc as a solution. it was so funny coz i had so many outtakes while filming, it was so awkward talking infront of the camera dont you think? like staring at the camera and such. i keep on stuttering because i was nervous coz i dont have a dialog. lol at self.



so guys, feel free to watch my video and comment if youd like. ahahah! this is such a shameless plug move. so yeah. if you have a youtube account feel free to add me and ill add you back aswell. ill even subscribe to you if your a blogger. :) take care guys! ill do some blog hopin now!



Labels: cebu, stella marie, vlog, ziploc

Sunday, October 02, 2011



Blog Lovin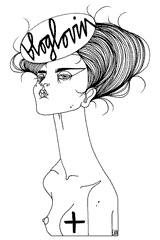 MY OTHER ACCOUNTS


Facebook Twitter Formspring Youtube


Tagbox


◙ Don't comment posts here
◙ Don't forget to include ur URL
◙ I accept linkex here
◙ Be nice

ShoutMix chat widget



Affiliates







Recent Post


◙ Mini accessory haul
◙ Those nasty split ends!
◙ How to have healthy hair
◙ must come to and END!
◙ Statement rings
◙ Hassle every day
◙ Awesome Android Phone Samsung Galaxy S
◙ birthday and mother's day collab
◙ am i being a hypocrite?
◙ Chicken and Buko Halo



My Archives


◙ January 2010
◙ February 2010
◙ May 2010
◙ June 2010
◙ July 2010
◙ August 2010
◙ September 2010
◙ March 2011
◙ April 2011
◙ May 2011
◙ July 2011
◙ September 2011
◙ October 2011
◙ November 2011
◙ January 2012



Follow My Blog