short post and mini accessory haul!

Sunday, October 16, 2011


Hi guys! hows everyone doing? for sure everyone's happy since sembreak had finally begun! :) i hear celebration and shopping spree right now! ahahha!

so from the past few weeks ive been away from blogspot and most of the time im active with my twitter account. if you guys wanna be friends with me on twitter you can add me up on this
T W I T T E R L I N K. so yeah as always ive been busy with work coz i need to reach my quota for last week so i need to double up my time.

but at least im happy with my work. being forced on what to do from your job isnt such a good idea and it wont link to a positive result.
So right now, im gonna post a photo below of the things ive bought at a low price.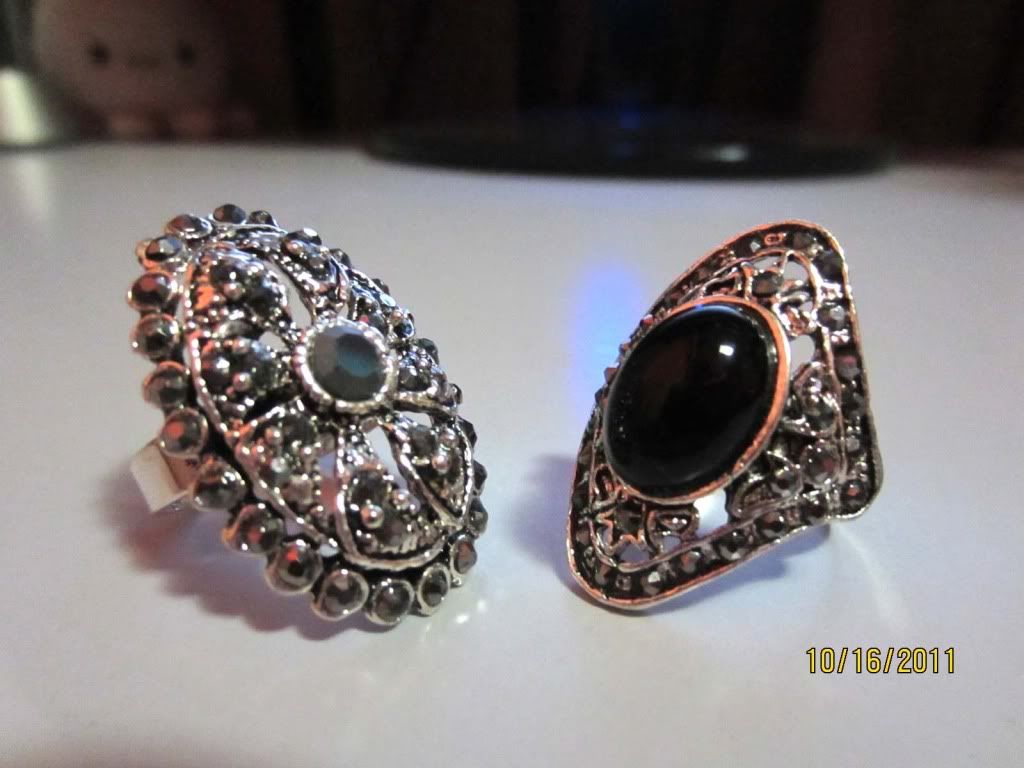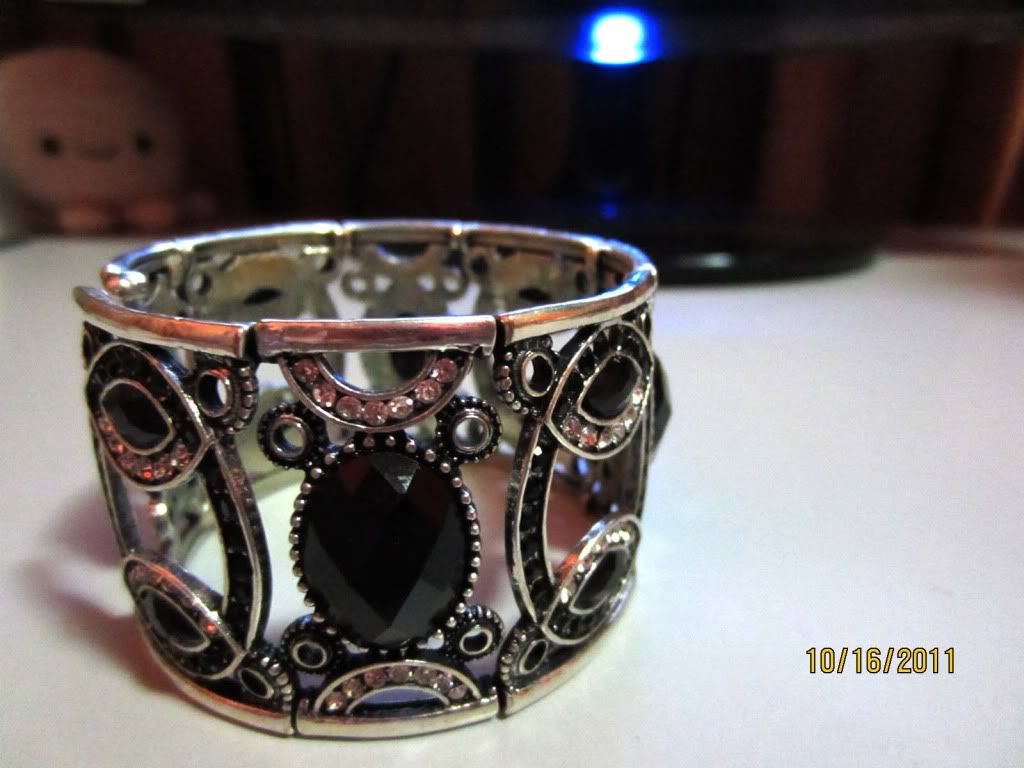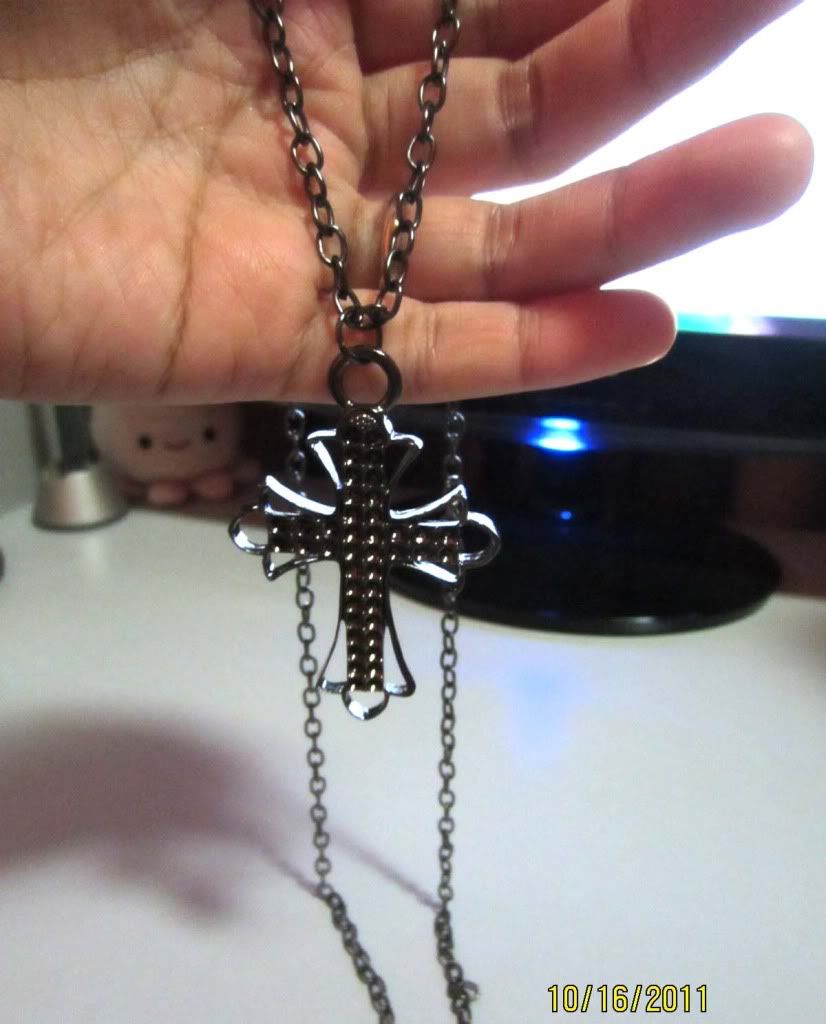 when it comes to accessories, im very keen on bargaining at its price and of corse i need to make sure it is still on its good quality.

Statement Rings - 60Php/each
Detailed Cuffs - 120Php
Long fashion necklace - 70Php
I usually buy stuffs online coz lately its been a trend owning an online shop especially in multiply and facebook.

Anyweys, here a new video of me thanking everyone for the support and great feedbacks that i got from my 1st noob video!

THANK YOU SO MUCH GUYS!!

even thou im quite preoccupied but ill try my best to upload and update for you guys! :) will blog hop now!!





Labels: accessory haul, vlog

Sunday, October 16, 2011




First Vlog evar!!

Sunday, October 2, 2011


hello blog friends! kumusta? hows everyone doing? to all of my friends who resides in the luzon area, i hope you guys are doing okay after all those typhoons who drop by the region



anyweys, im gonna do some blog hop today and i was so glad to read all your comments about my lame post from the previous week. ♥♥(o→ܫ←o)♫ thank you so much! im so happy to have regular visitors like you guys! i promise to visit your blog every week la♥ and shout out to

Ayel

,

BEBE

,

Joe Marie

,

Iambittersweet

,

Wyona

,

April,

Jerminix

,

Eprilis for being such an active visitor in my page. i love you guys so much!

yesterday for the

FIRST TIME

, i was filming a video blog (vlog) after work.so finally im done editing and posting it on my youtube account. i was talking about my cluttered accessories in my compartment till i decided to use a ziploc as a solution. it was so funny coz i had so many outtakes while filming, it was so awkward talking infront of the camera dont you think? like staring at the camera and such. i keep on stuttering because i was nervous coz i dont have a dialog. lol at self.



so guys, feel free to watch my video and comment if youd like. ahahah! this is such a shameless plug move. so yeah. if you have a youtube account feel free to add me and ill add you back aswell. ill even subscribe to you if your a blogger. :) take care guys! ill do some blog hopin now!



Labels: cebu, stella marie, vlog, ziploc

Sunday, October 02, 2011



Blog Lovin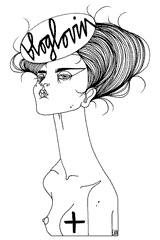 MY OTHER ACCOUNTS


Facebook Twitter Formspring Youtube


Tagbox


◙ Don't comment posts here
◙ Don't forget to include ur URL
◙ I accept linkex here
◙ Be nice

ShoutMix chat widget



Affiliates







Recent Post


◙ NEW BLOGSITE!
◙ WILL BE MOVING AND HELLO TO MY NEW FRESH START!
◙ Assorted necklace and holder
◙ Thoughts of Missha BB cream and Etude color my Bro...
◙ short post and mini accessory haul!
◙ First Vlog evar!!
◙ Mini accessory haul
◙ Those nasty split ends!
◙ How to have healthy hair
◙ must come to and END!



My Archives


◙ January 2010
◙ February 2010
◙ May 2010
◙ June 2010
◙ July 2010
◙ August 2010
◙ September 2010
◙ March 2011
◙ April 2011
◙ May 2011
◙ July 2011
◙ September 2011
◙ October 2011
◙ November 2011
◙ January 2012



Follow My Blog