How to have healthy hair

Sunday, September 11, 2011


i got my hair dyed last week back to its original color. It is from Loreal's hair dyeing products with the color "ASH BLONDE" so yeah, thats how it looks like on my hair. excuse my boyfriend's mischievous look

he likes to play around with his face. *facepalm* lol




few people had been asking how i styled my hair and how i thoroughly maintained my hair. Simple! i just followed

MY FIVE(5)

basic steps on achieving a healthy hair.

NOT IN ORDER:



♥. Healthy Diet and Vitamins

- yes, you may think like "what?whats that got to do with my hair?" but fyi it does play a huge part on getting a healthy looking hair. you should have a balanced diet, take vitamins like B-complex and Vitamin C and yes "exercise" can make your scalp release good oil from your hair making it look shiny plus eat veggies like dark green vegetables, beans, poultry, eggs and fruits. and never forget to drink plenty of water everyday ♥.



♥. Choosing Shampoo/Conditioner

- get a shampoo which dont have strong ingredients and don't shampoo your hair everyday unless your out on a dirty field, shampoo it 3-4 times a week is suitable. and use shampoo in a minimal amount ONLY, rinse thoroughly your hair. Buy a good conditioner because it can help protect your hair from the heat of the sun.
im using DOVE moisture shampoo/VO5 Daily moisture as my Shampoo
and DOVE frizz control as my conditioner.



♥. Avoid harsh chemical

- As much as possible use LESS or avoid using hair gels or even hair spray coz these chemicals also affect the health and growth of your hair. If you love dying your hair, try to do it every six months, but no often than that. If you do it too often your hair will get really dry and damaged. So, try to use hair dye as little as possible.the last time i dyed my hair was March 2011.



♥. Hot Oil Treatment -

Hair should be treated with hot oil once a month. If you can buy coconut, then you can do it on your own, but since were on a high tech society now, i use LOREAL's HOT OIL treatment for my hair once a month. usually the salon charges me for around 350-400PhP since my favorite salon here in cebu uses Loreal as their main products. but for local hot oil treatment it would probably cost around 150-200php
Imported Hot Oils - 350-400Php - will give best results
Ordinary Hot Oils - 150-200Php - so-so...



♥. The right comb

- Use a wide-tooth comb and always comb down to ensure you are not breaking the hair as you brush. Remember your hair is at its weakest point when it is wet so be careful on combing your hair when its damp/wet.

and one more thing.


* If you like to straighten your hair make sure to use a ceramic hair straightener instead of an iron straightener "the cheap ones". or else it can really damage your hair and gives you split ends. ive been to that situation and i regret the day i bought that cheap hair iron.

And thats it! those are

my 5 basic rules

to get a healthy hair, a good diet and lifestyle are two main part that affects the health of your hair. Always remember whatever goes into your body is reflected on your skin and HAIR. poor diet, illness and lack of vitamin affects the quality of your hair.


I really hope this helps

Labels: hair
Sunday, September 11, 2011
Blog Lovin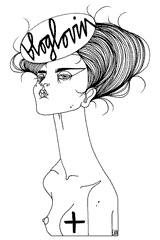 MY OTHER ACCOUNTS


Facebook Twitter Formspring Youtube


Tagbox


◙ Don't comment posts here
◙ Don't forget to include ur URL
◙ I accept linkex here
◙ Be nice

ShoutMix chat widget



Affiliates







Recent Post


◙ must come to and END!
◙ Statement rings
◙ Hassle every day
◙ Awesome Android Phone Samsung Galaxy S
◙ birthday and mother's day collab
◙ am i being a hypocrite?
◙ Chicken and Buko Halo
◙ Recent purchas of contact lens
◙ Offering of remorse
◙ Kuroshitsuji Obsession



My Archives


◙ January 2010
◙ February 2010
◙ May 2010
◙ June 2010
◙ July 2010
◙ August 2010
◙ September 2010
◙ March 2011
◙ April 2011
◙ May 2011
◙ July 2011
◙ September 2011
◙ October 2011
◙ November 2011
◙ January 2012



Follow My Blog