Hassle every day

Sunday, July 10, 2011


hello everyone! another weekend for us to relax and of course some time to unwind rom the hectic week we had.


so there i was, driving my way to the mall and apparently i need to pass by the shortcut coz i think its more convenient right?, this "shortcut" im talking about seems like the road was extremely narrow. it is a two way road but the problem is,
these tricycle drivers are fond of blocking the way for them to pick up passengers, hence giving "US" 4wheel drivers the trouble of waiting for their sake PLUS a traffic is building up behind them.

actually it is not a problem to pick up passengers IF they could only park on an appropriate tricycle STOP to avoid traffic from 4wheel drivers. it is not a good idea if the traffic jams up even for a couple of minutes. The road is not wide enough to make room for this.*sigh*

yes, i had to face those hassle every time i need to take the shortcut. heres a photo of those great tricycle transpo for the convenience of your imagination.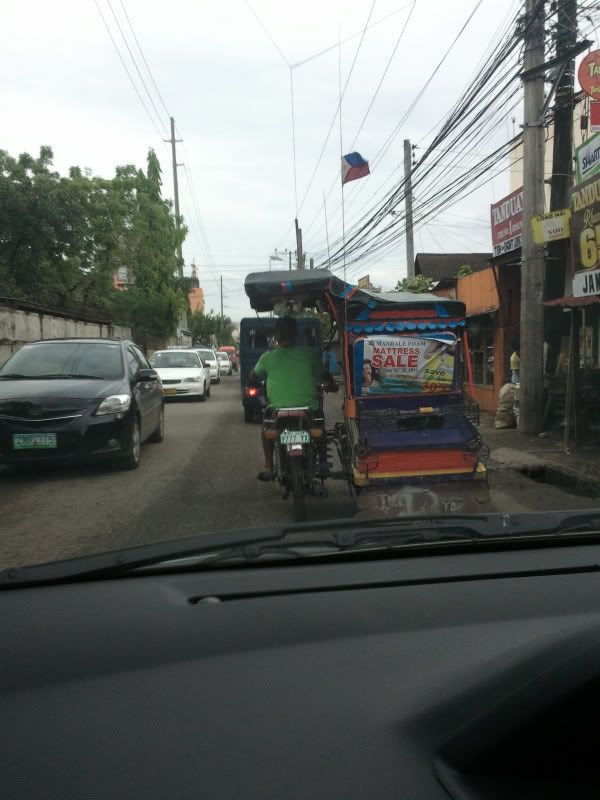 Theres nothing i can do but whine till im used to these kind of situation.


How about you guys? have you ever encountered such annoyance while your in the road riding your daily jeepney/car/motor/bike?

Labels: cebu, tomoenishi, traffic, tricycle

Sunday, July 10, 2011



Blog Lovin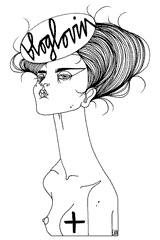 MY OTHER ACCOUNTS


Facebook Twitter Formspring Youtube


Tagbox


◙ Don't comment posts here
◙ Don't forget to include ur URL
◙ I accept linkex here
◙ Be nice

ShoutMix chat widget



Affiliates







Recent Post


◙ Awesome Android Phone Samsung Galaxy S
◙ birthday and mother's day collab
◙ am i being a hypocrite?
◙ Chicken and Buko Halo
◙ Recent purchas of contact lens
◙ Offering of remorse
◙ Kuroshitsuji Obsession
◙ Quick Update
◙ Weekend overload
◙ Stella goes to Gym!



My Archives


◙ January 2010
◙ February 2010
◙ May 2010
◙ June 2010
◙ July 2010
◙ August 2010
◙ September 2010
◙ March 2011
◙ April 2011
◙ May 2011
◙ July 2011
◙ September 2011
◙ October 2011
◙ November 2011
◙ January 2012



Follow My Blog