Awesome Android Phone Samsung Galaxy S
Sunday, July 3, 2011


hello bloggers!

i never thought july would come this fast, seriously you could just imagine months from now or shall we say (5)months from now

CHRISTMAS

will be knocking at your door. oh and I just turned twenty seven (27) couple of weeks back,

June 11

to be exact and yeah 4years from now my age will be out of the calendar, *wow*

during my birthday, we got this awesome android phone from samsung and i swear, it was love at first sight, it was worth the price and heck im gonna take good care of this! i said to myself. heres a photo of it.


i got the pink edition by the way, it was so lovely that i couldnt get my eyes off of it!. lately android phones are total hit in the market, big screens are getting famous lately plus touch screen is a plus! i waited for so long till SGS1 price drops down and finally the time came.


how is everyone doing? any updates lately? if you want me to visit your page, please leave a comment below then ill definitely drop a line or two



PS. please buy quality phones, i promise it is worth the money. do invest on a quality phone people for your own convenience. it doesnt have to be that super expensive thou.

cheerios! till nxt post!
Labels: android, pink, samsung galaxy s, stella marie, tomoenishi
Sunday, July 03, 2011
Blog Lovin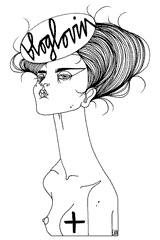 MY OTHER ACCOUNTS


Facebook Twitter Formspring Youtube


Tagbox


◙ Don't comment posts here
◙ Don't forget to include ur URL
◙ I accept linkex here
◙ Be nice

ShoutMix chat widget



Affiliates







Recent Post


◙ birthday and mother's day collab
◙ am i being a hypocrite?
◙ Chicken and Buko Halo
◙ Recent purchas of contact lens
◙ Offering of remorse
◙ Kuroshitsuji Obsession
◙ Quick Update
◙ Weekend overload
◙ Stella goes to Gym!
◙ Happy Father's Day!



My Archives


◙ January 2010
◙ February 2010
◙ May 2010
◙ June 2010
◙ July 2010
◙ August 2010
◙ September 2010
◙ March 2011
◙ April 2011
◙ May 2011
◙ July 2011
◙ September 2011
◙ October 2011
◙ November 2011
◙ January 2012



Follow My Blog