Statement rings

Sunday, July 31, 2011


Hello friends! hows everyone doing? I didnt realize today was July 31 until i checked my laptop's calendar. my eyes widened for a second i wasnt expecting it to be this fast.


tomorrow is first week of august and my dad's birthday will be coming in a fleet of time. he'll be turning 54 by then, who would expect it would come this fast??
another redundant word i know..but wthell, i cant get over the fact that months from now it would be 2012 already! series of event happened to quickly for me but somehow i need to catch up with this pace and move forward with everyone.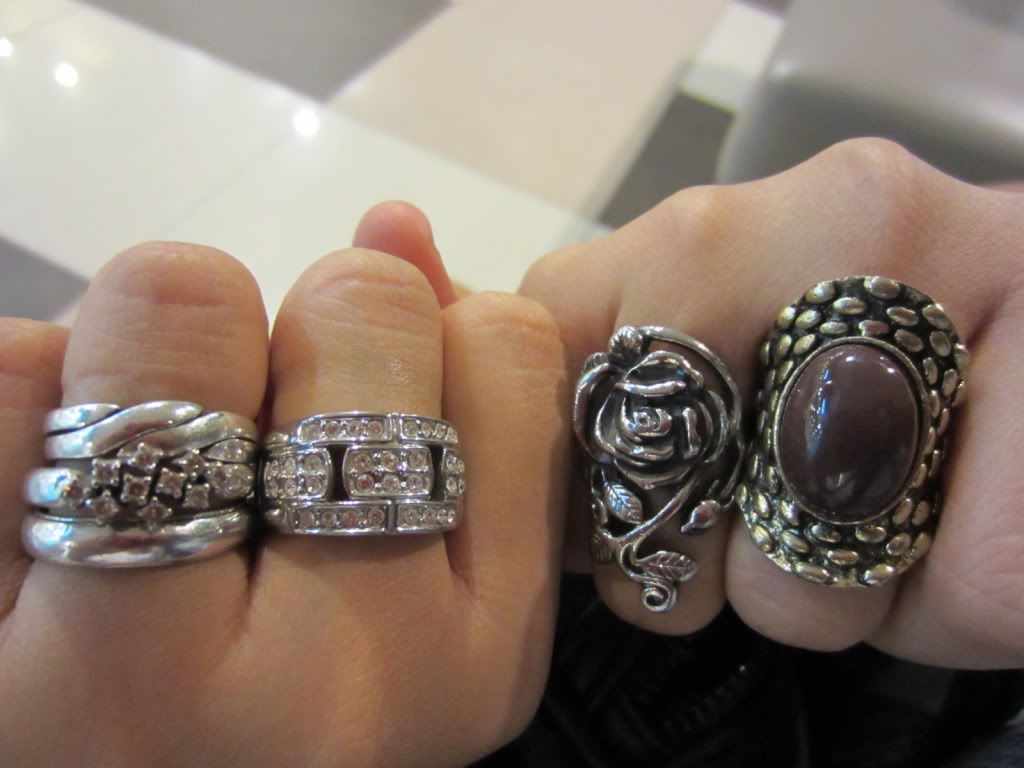 anyho~ lately,ive been collecting and wore them out in public these huge fancy rings i found on my accessory box again. at first i find it awkward to wear coz i was thinking it may look too huge and exaggerated on my finger but eventually fashion had grown and soon realized "it doesnt look that bad"



Anytime soon ill show you guys some accessory collection i had way back college till present, i just need to spare a time for that.

by the way. that silver rose ring in the middle is my statement ring, ive been wearing it since first year of college and how old was that? 17? and im like 27years old now. ahahah! funny it lasted till now. there was this moment i thought i lost it and i almost cried.

funny but true.

so tell me guys, do you have any statement clothes? or accessories even? let me know from your comments below. till next blogpost!
Labels: cebu, rings, statement ring, stella marie, tomoenishi

Sunday, July 31, 2011




Hassle every day

Sunday, July 10, 2011


hello everyone! another weekend for us to relax and of course some time to unwind rom the hectic week we had.


so there i was, driving my way to the mall and apparently i need to pass by the shortcut coz i think its more convenient right?, this "shortcut" im talking about seems like the road was extremely narrow. it is a two way road but the problem is,
these tricycle drivers are fond of blocking the way for them to pick up passengers, hence giving "US" 4wheel drivers the trouble of waiting for their sake PLUS a traffic is building up behind them.

actually it is not a problem to pick up passengers IF they could only park on an appropriate tricycle STOP to avoid traffic from 4wheel drivers. it is not a good idea if the traffic jams up even for a couple of minutes. The road is not wide enough to make room for this.*sigh*

yes, i had to face those hassle every time i need to take the shortcut. heres a photo of those great tricycle transpo for the convenience of your imagination.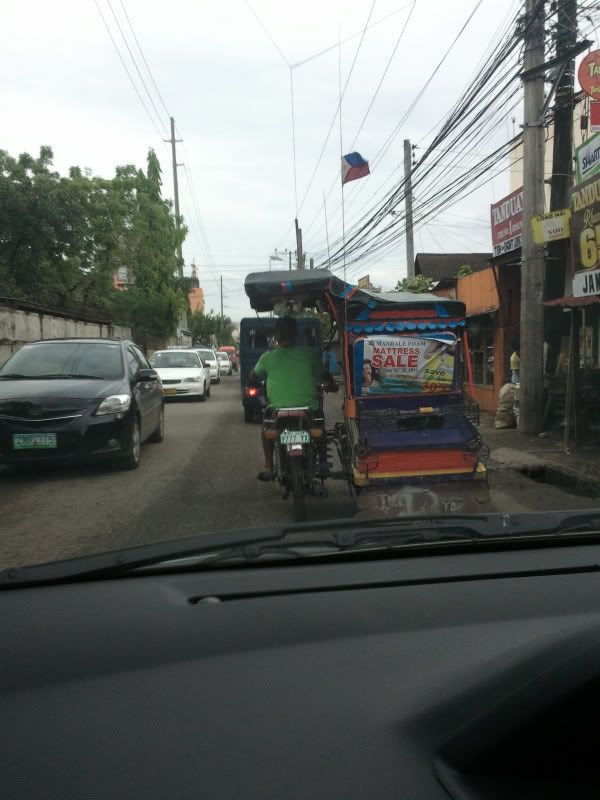 Theres nothing i can do but whine till im used to these kind of situation.


How about you guys? have you ever encountered such annoyance while your in the road riding your daily jeepney/car/motor/bike?

Labels: cebu, tomoenishi, traffic, tricycle

Sunday, July 10, 2011




Awesome Android Phone Samsung Galaxy S

Sunday, July 3, 2011





hello bloggers!

i never thought july would come this fast, seriously you could just imagine months from now or shall we say (5)months from now

CHRISTMAS

will be knocking at your door. oh and I just turned twenty seven (27) couple of weeks back,

June 11

to be exact and yeah 4years from now my age will be out of the calendar, *wow*

during my birthday, we got this awesome android phone from samsung and i swear, it was love at first sight, it was worth the price and heck im gonna take good care of this! i said to myself. heres a photo of it.


i got the pink edition by the way, it was so lovely that i couldnt get my eyes off of it!. lately android phones are total hit in the market, big screens are getting famous lately plus touch screen is a plus! i waited for so long till SGS1 price drops down and finally the time came.


how is everyone doing? any updates lately? if you want me to visit your page, please leave a comment below then ill definitely drop a line or two



PS. please buy quality phones, i promise it is worth the money. do invest on a quality phone people for your own convenience. it doesnt have to be that super expensive thou.

cheerios! till nxt post!
Labels: android, pink, samsung galaxy s, stella marie, tomoenishi
Sunday, July 03, 2011
Blog Lovin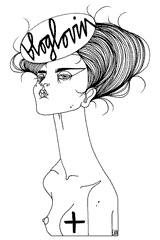 MY OTHER ACCOUNTS


Facebook Twitter Formspring Youtube


Tagbox


◙ Don't comment posts here
◙ Don't forget to include ur URL
◙ I accept linkex here
◙ Be nice

ShoutMix chat widget



Affiliates







Recent Post


◙ NEW BLOGSITE!
◙ WILL BE MOVING AND HELLO TO MY NEW FRESH START!
◙ Assorted necklace and holder
◙ Thoughts of Missha BB cream and Etude color my Bro...
◙ short post and mini accessory haul!
◙ First Vlog evar!!
◙ Mini accessory haul
◙ Those nasty split ends!
◙ How to have healthy hair
◙ must come to and END!



My Archives


◙ January 2010
◙ February 2010
◙ May 2010
◙ June 2010
◙ July 2010
◙ August 2010
◙ September 2010
◙ March 2011
◙ April 2011
◙ May 2011
◙ July 2011
◙ September 2011
◙ October 2011
◙ November 2011
◙ January 2012



Follow My Blog