Offering of remorse

Sunday, March 27, 2011


QUICK POST

LOL when was the time i logged in to my blog? September 2010? seriously, WOW..
damn ive been on hiatus for 6months! i apologize for my lack of activity here on blogspot guys coz ive been pretty preoccupied with work nowadays since im entitled to a new job as SALES AND MARKETING on a forwarding company hence given me an inconsiderable few amount of time to update my blog. sad but true.



so yeah first of all i need to update my friend links whether whose active or not.
i need to delete them inactive users to give space for the new ones right?

bdway, say hello to my pet Cockatiel hes 7 years old already and counting :)
his name is

POLLY




Polly

has been with us since he was a baby and i often bring him to my room coz he loves listening to soft bossa music.
he whistles every morning bdway and his favorite melody is "i have two hands" and "ni yao de ai" from meteor garden theme. ahah XD


Labels: bird, blog, cebu, cockatiel, stella marie, tomoenishi
Sunday, March 27, 2011
Blog Lovin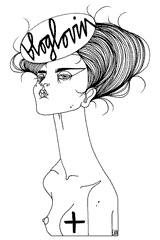 MY OTHER ACCOUNTS


Facebook Twitter Formspring Youtube


Tagbox


◙ Don't comment posts here
◙ Don't forget to include ur URL
◙ I accept linkex here
◙ Be nice

ShoutMix chat widget



Affiliates







Recent Post


◙ NEW BLOGSITE!
◙ WILL BE MOVING AND HELLO TO MY NEW FRESH START!
◙ Assorted necklace and holder
◙ Thoughts of Missha BB cream and Etude color my Bro...
◙ short post and mini accessory haul!
◙ First Vlog evar!!
◙ Mini accessory haul
◙ Those nasty split ends!
◙ How to have healthy hair
◙ must come to and END!



My Archives


◙ January 2010
◙ February 2010
◙ May 2010
◙ June 2010
◙ July 2010
◙ August 2010
◙ September 2010
◙ March 2011
◙ April 2011
◙ May 2011
◙ July 2011
◙ September 2011
◙ October 2011
◙ November 2011
◙ January 2012



Follow My Blog