Kuroshitsuji Obsession

Sunday, September 5, 2010


Im currently hooked to this anime titled "KUROSHITSUJI" i love this anime to death! i find men with black suit incredibly hot! we may not have the same interest but for sure you all have fantasies to drool at right?

The butler's name is "

Sebastian Michaelis

" credits to: Absouluteanime.com

Sebastian Michaelis

is a demon butler of the Phantomhive household and loyal to his master, Ciel Phantomhive. Sebastian has a radiant and attractive appeal to both men and women, as suggested in the anime and manga. But don't be deceived by his charming looks, Sebastian has talent and skills beyond the imaginable.

This story is about a boy and his demon butler, set in London in the late 1800s. Ciel Phantomhive, in a fit of hunger desperation to seek revenge, offers a demon his soul in exchange for help avenging his murdered parents and the ensuing hell that he endured afterward.
♥one HOT demon i must say♥

I finished season 1 of this anime and im giving it 8/10 rating,-

season 2 is still on going thou.


ive been daydreaming of someday i wish to have a butler as hot as Sebastian *fangirl mode* XD~
first time this year im obsessed with another anime guy "again" ever since

♥Kadaj♥

from Advent Children came to my life

♥



Labels: cebu, Kuroshitsuji, obsession, tomoenishi
Sunday, September 05, 2010
Blog Lovin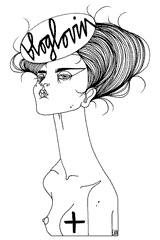 MY OTHER ACCOUNTS


Facebook Twitter Formspring Youtube


Tagbox


◙ Don't comment posts here
◙ Don't forget to include ur URL
◙ I accept linkex here
◙ Be nice

ShoutMix chat widget



Affiliates







Recent Post


◙ NEW BLOGSITE!
◙ WILL BE MOVING AND HELLO TO MY NEW FRESH START!
◙ Assorted necklace and holder
◙ Thoughts of Missha BB cream and Etude color my Bro...
◙ short post and mini accessory haul!
◙ First Vlog evar!!
◙ Mini accessory haul
◙ Those nasty split ends!
◙ How to have healthy hair
◙ must come to and END!



My Archives


◙ January 2010
◙ February 2010
◙ May 2010
◙ June 2010
◙ July 2010
◙ August 2010
◙ September 2010
◙ March 2011
◙ April 2011
◙ May 2011
◙ July 2011
◙ September 2011
◙ October 2011
◙ November 2011
◙ January 2012



Follow My Blog