Im back from the dead

Sunday, May 2, 2010



2months hiatus~terrible.. but yeah, ive been active on facebook instead of blogging. ahahah!
among my blog friends whom i havent added on facebook yet, ill be posting my primary account below.
Stella-wella facebook

yes, shamelessly plugging my page. anyweys.. if youve been wondering why i havent showed my ass up on blogger, heres one of my "not-so-lame excuse"

1. was out of the country lately, traveling along with my mom.
2. lazy to blog, brain fart most of the time. (acceptable excuse)
3. facebook most of the time and i forgot all about my blogpage

whats new?
1. my hair is getting longer and loving it!
2. bought a good concealer from Benefit
3. reopened my youtube account
4. new accessories i missed you guys! ill visit your blog soon!

Labels: accessory haul, blog, cebu, concealer, stella marie, tomoenishi
Sunday, May 02, 2010
Blog Lovin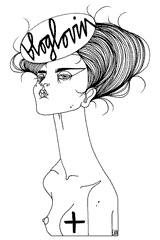 MY OTHER ACCOUNTS


Facebook Twitter Formspring Youtube


Tagbox


◙ Don't comment posts here
◙ Don't forget to include ur URL
◙ I accept linkex here
◙ Be nice

ShoutMix chat widget



Affiliates







Recent Post


◙ Who will be the next pres?
◙ Formspring.me
◙ late Valentine report
◙ odd shape bread
◙ What a long hiatus i had!
◙ Quick Post



My Archives


◙ January 2010
◙ February 2010
◙ May 2010
◙ June 2010
◙ July 2010
◙ August 2010
◙ September 2010
◙ March 2011
◙ April 2011
◙ May 2011
◙ July 2011
◙ September 2011
◙ October 2011
◙ November 2011
◙ January 2012



Follow My Blog