Who will be the next pres?

Saturday, February 27, 2010


hi guys! today is a friday and ima lazy again at work, since weekend is fast approaching, i should plan on something productive this time. Boyfriend and i had some discussion about presidential election couple of nights ago and leads me to think "who would be our next president?" one of the biggest question that popped on my head that night. i honestly think that our government is pure corrupt and its so hard to reduce those elements. no wonder our country had never experience prosperity and succeeded on big projects.

if we compare our nation with some asian countries i would say Philippines is on the top ranking of most CORRUPT COUNTRY in asia, despite Indonesia had that title couple of years back. somehow our country made it on first place! isnt that amazing?! *insert sarcastic tone*

anyweys, i suppose youve seen all the presidential line up already..so
Question...
1. who are you planning to vote?
2. why?

before i end this post, heres my FOTD (face of the day)have a great weekend!^^
_____________________________________________________
____________________
___________________
Make up used:

Sunblock: nivea sunblock sp50
Moisturizer: Banana boat everyday glow
face: revlon color stay#180 (sand beige)
loose powder: body shop #3
Blush: Estee Lauder(peace nuance) #421
Eyes: Maybelline gel liner #1 black
Lip Moisturizer: Neutrogena lipbalm sp15
Lip Care: Nivea lip care Cherry

Visit my formspring account..ask me away!♥
http://www.formspring.me/stellawella

Labels: blog, cebu, formspring, stella marie

Saturday, February 27, 2010




Formspring.me

Sunday, February 21, 2010


hi guys!XD

i forgot where she got this site but this is totally random..
i created an account in FORMSPRING.ME suggested by my friend to check it out,

"Formspring.me is a simple website where you can do one very simple thing "Ask me anything". Once you create an account you can register via Facebook Connect too, people can go to your profile and ask you any type of question either anonymously or via their own formspring account"
by: besttechie.net

you can either connect it with your tumblr, facebook, twitter or even here at blogger. spread your site for everyone to be aware of.
why wont you guys try it! if youve already made one, let me know your URL so that i could add you up. this could be the start of a new addiction.

http://www.formspring.me/stellawella

ask me away guys! :D click on my link above

Labels: blog, cebu, formspring, stella marie

Sunday, February 21, 2010




late Valentine report

Tuesday, February 16, 2010


hi guys! recently ive updated my browser and ive switched to google chrome last week, finally they updated with new extensions which is similar to firefox moxilla. =) you guys should try google chrome. it loads faster than moxilla i tell ya. ^^ there might be extensions unavailable in chrome thou but it really doesnt matter.





valentines is over and im starting to miss it already, how i wish it could be valentines every month, i bet sobrang magasto yan. XD .boyfriend gave me a bouquet of flowers and in exchange i treated him at "SPICE FUSION" here in SM city Cebu. food price ranges to 180php-300php which i pretty affordable plus the ambiance and food serving is reasonably good. the food taste delish! thou we spent almost 1k for it coz we ordered 3 sets of food and 4 rice + 2 bottled water and 1 mango pudding which taste SOOOOO good! ill include pictures..^^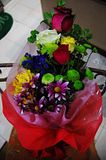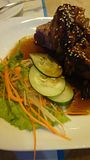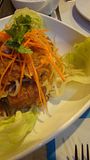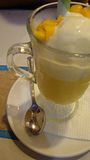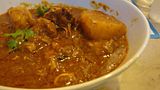 each servings are good for 2 person, so imagine 3 set of main dish.. SUPER BUSOG!! we felt so gluttonous on that time.ahahahah! thanks boyfriend for the effort♥





So how was your valentines day?

Labels: blog, cebu, tomoenishi, valentines

Tuesday, February 16, 2010




odd shape bread

Thursday, February 4, 2010


just some quick update.. ive been recently obsessed with this game on facebook called "Castle Age" i know you guys are familiar with cool facebook applications like Farmville, Farmtown, CafeWorld, Restaurant City, Fish World, etc.." but this game has cool image illustrations like angels and demon stuff.. (*v*)
speaking of cool.. my boyfriend bought this odd shaped bread in "bread talk" at SM cebu city and guess what came first to my mind when i saw it.. =_= i know!!! ahhahaha! i was like..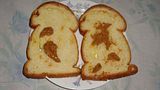 Chadric: ey babe, you wouldnt believe what i got in bread talk..
Stella: *drinking water* yeah what is it?
*shows 2 slices of bread in a saucer*
Chadric: *waiting for stella's reaction*
Stella: What the F*ck is that?! XD
i was laughing the whole time i swear!ahahah

i couldnt believe he coated it with peanut butter on top which makes it more FUNNIER to look!
still we ended up eating the whole thing.. it tastes pretty good for an odd shape bread..so much for my appetite. valentines is fast approaching! weee! so excited!♥♥♥

how are you guys lately?

Labels: blog, bread, cebu, odd shape, stella marie

Thursday, February 04, 2010



Blog Lovin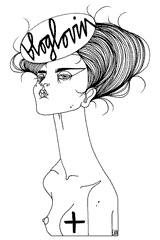 MY OTHER ACCOUNTS


Facebook Twitter Formspring Youtube


Tagbox


◙ Don't comment posts here
◙ Don't forget to include ur URL
◙ I accept linkex here
◙ Be nice

ShoutMix chat widget



Affiliates







Recent Post


◙ NEW BLOGSITE!
◙ WILL BE MOVING AND HELLO TO MY NEW FRESH START!
◙ Assorted necklace and holder
◙ Thoughts of Missha BB cream and Etude color my Bro...
◙ short post and mini accessory haul!
◙ First Vlog evar!!
◙ Mini accessory haul
◙ Those nasty split ends!
◙ How to have healthy hair
◙ must come to and END!



My Archives


◙ January 2010
◙ February 2010
◙ May 2010
◙ June 2010
◙ July 2010
◙ August 2010
◙ September 2010
◙ March 2011
◙ April 2011
◙ May 2011
◙ July 2011
◙ September 2011
◙ October 2011
◙ November 2011
◙ January 2012



Follow My Blog