odd shape bread

Thursday, February 4, 2010


just some quick update.. ive been recently obsessed with this game on facebook called "Castle Age" i know you guys are familiar with cool facebook applications like Farmville, Farmtown, CafeWorld, Restaurant City, Fish World, etc.." but this game has cool image illustrations like angels and demon stuff.. (*v*)
speaking of cool.. my boyfriend bought this odd shaped bread in "bread talk" at SM cebu city and guess what came first to my mind when i saw it.. =_= i know!!! ahhahaha! i was like..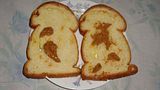 Chadric: ey babe, you wouldnt believe what i got in bread talk..
Stella: *drinking water* yeah what is it?
*shows 2 slices of bread in a saucer*
Chadric: *waiting for stella's reaction*
Stella: What the F*ck is that?! XD
i was laughing the whole time i swear!ahahah

i couldnt believe he coated it with peanut butter on top which makes it more FUNNIER to look!
still we ended up eating the whole thing.. it tastes pretty good for an odd shape bread..so much for my appetite. valentines is fast approaching! weee! so excited!♥♥♥

how are you guys lately?

Labels: blog, bread, cebu, odd shape, stella marie

Thursday, February 04, 2010



Blog Lovin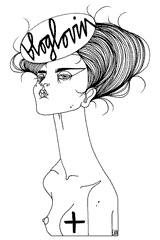 MY OTHER ACCOUNTS


Facebook Twitter Formspring Youtube


Tagbox


◙ Don't comment posts here
◙ Don't forget to include ur URL
◙ I accept linkex here
◙ Be nice

ShoutMix chat widget



Affiliates







Recent Post


◙ What a long hiatus i had!
◙ Quick Post



My Archives


◙ January 2010
◙ February 2010
◙ May 2010
◙ June 2010
◙ July 2010
◙ August 2010
◙ September 2010
◙ March 2011
◙ April 2011
◙ May 2011
◙ July 2011
◙ September 2011
◙ October 2011
◙ November 2011
◙ January 2012



Follow My Blog